Cryotherapy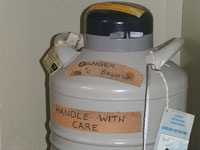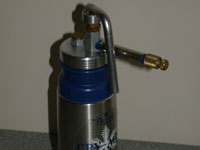 Cryosurgery is the application of extreme cold to destroy abnormal or diseased tissue. Cryotherapy is used to treat a number of diseases and disorders, most especially skin conditions like warts, moles, skin tags and solar keratoses. Liquid nitrogen is usually used to freeze the tissues at the cellular level. The liquid nitrogen application usually takes less than a minute.The procedure is used often because of its efficacy and a low rate of side effects.
Most warts require 1 to 4 treatments, with 1 to 3 weeks between each treatment.
Pain from cryotherapy can last up to 3 days. Healing is generally quick (7 to 14 days) with little or no scarring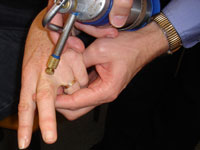 Most of the time, no special care is needed during healing. The area should be washed gently once or twice a day and kept clean. A bandage or dressing should only be needed if the area rubs against clothes or may be easily injured.
A scab forms and will usually peel away within 1 to 3 weeks, depending on the area treated.